13 sites have this keyword listed in their metadata, here's one you may hate: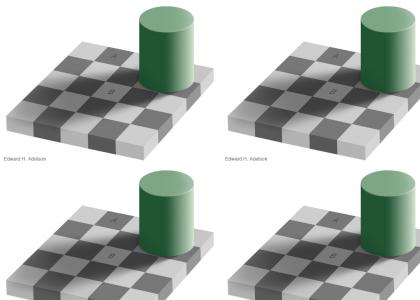 The sqares marked A and B are actually the same exact color. Don't beleive me? Use photoshop and check it out; they are both EXACTLY #787878. Image: Ted Adelson, 1995 (http://web.mit.edu/persci/people/adelson/checkershadow_illusion.html)
Other sites with this keyword...