2 sites have this keyword listed in their metadata, here's one you may hate: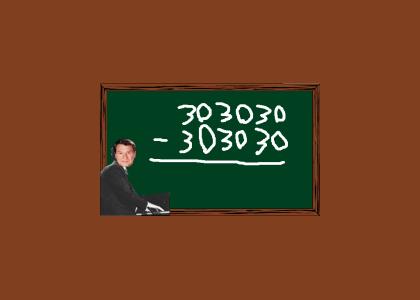 Jim Lehrer sings a great song about New Math, the math where every number is 30. And he makes the chalk dance telekinetically with the power of his piano with 30 keys.
Other sites with this keyword...